Wolf / Loup Otter / Loutre Wildlife field & expeditions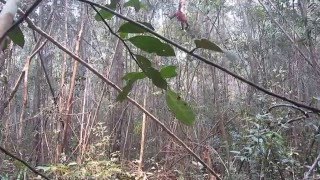 Wild baby&mother orangutan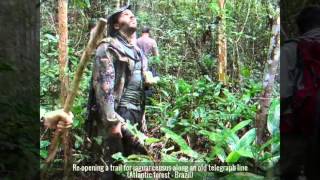 Expedition For Jaguar & Tapir Conservation in the Atlantic Forest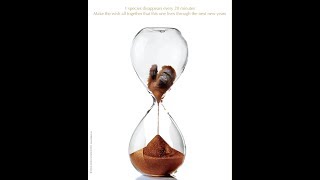 An injured sun bear for the dishes in Borneo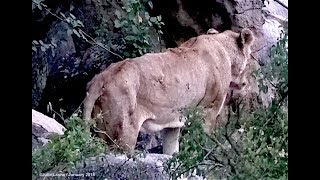 HIDDEN DEATH IN KRUGER PARK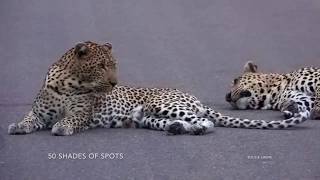 Leopards' sex tape in Kruger Park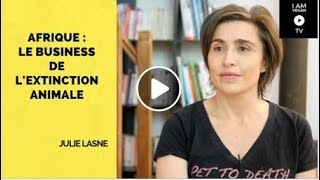 La vie sauvage en Afrique n'existe plus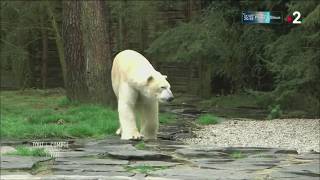 Les "lodges" du zoo de la Flèche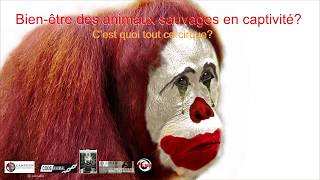 Le cirque du "bien-être" des animaux sauvages en captivité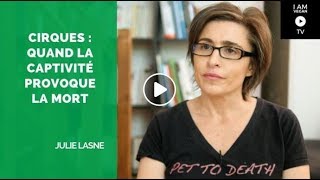 Cirques: Quand la captivité provoque la mort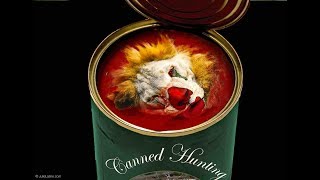 Du #Cirque à la #Chasse en boîte & From #Circus to #CannedHunting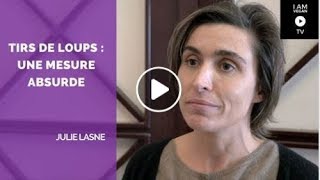 Tirs de loups: Une mesure absurde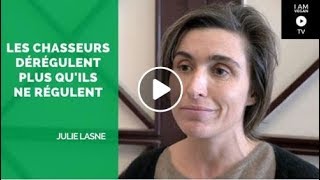 Les chasseurs dérégulent plus qu'ils ne régulent
Wild baby&mother orangutan

Endangered wild baby&mother orangutan in the forest of Borneo, some of the last survivors of deforestation and replacement by the palm oil trees industry. I was there to process to behavioral observations and to monitor the distribution, population status and ecology of the forest's flagship ape species, mainly the endangered orangutan (Pongo pygmaeus), southernBornean gibbon (Hylobates albibarbis) and the clouded leopard in the Sabangau Forest.

Expedition For Jaguar & Tapir Conservation in the Atlantic Forest

I belonged to this scientific expedition field research to conduct a census and monitor the population of jaguars (endangered) in the Atlantic forest. My work is to collect data (GPS, maps ...), locate tracks, place and inventory camera traps to identify them, and discuss with local populations affected by predation on their cattle to establish a conservation strategy involving the whole community.

An injured sun bear for the dishes in Borneo

HIDDEN DEATH IN KRUGER PARK

Hidden Death Sicknesses are devastating Kruger Park...After distemper fever, anthrax, TB is still killing lions...

Leopards' sex tape in Kruger Park

Leopards mating on January 2018 on H1-1 to Pretoriuskop before S65. Observing animals behaviors, these 2 leopards invite us in their bedroom at several occasions. We met them first at 4:30 AM running after each other to mate on rocks where a sick lioness chase them. It seems that ...They followed us and 3,5 km later and at the end of dawn at less than 5 meters from our car, alone in silence,engine switched off, they shared with us their intimacy.

La vie sauvage en Afrique n'existe plus

Fin octobre 2016, deux personnes sont alertées sur une trentaine chats et chatons qui se feraient délibérément massacrés par un récent voisin au 49 rue Cristino Garcia en Seine Saint Denis. Des voisins choqués leur décrivent des scènes d'horreur et de barbarie: des dizaines de cadavres de chats et chatons torturés, écrasés, décapités, empoisonnés, mutilés... jonchant le sol du parking et débordant du local poubelle, ou encore des survivants errants criblés de morceaux de verre dans le corps. Ces bénévoles viendront enterrés tous ceux dont elles découvriront les corps, sauveront et soigneront les survivants qu'elles réussiront à attraper et viendront nourrir régulièrement ceux restés sur place trop terrorisés par ce massacre...En attendant de les attraper avec l'aide d'une association. Elles ramèneront ainsi chez elles et dans des cabinets vétérinaires 6 de ces miraculés, dont un chaton rouquin trouvé en hypothermie, l'arrière train défoncé (sans doute à coups de pieds). Elles feront stériliser et soigner ces 6 survivants qui sont en attente urgente de trouver une famille d'accueil ou d'adoption. Ces 6 petites âmes sont assez sociables bien qu'un peu apeurées suite à ce traumatisme. Plusieurs restent à exfiltrer de ce théâtre de l'horreur, mais eux comme ceux désireux de leur porter secours sont clairement en danger de mort et menacés là_bas par ce voisin tortionnaire et son complice. Il est donc important de diffuser massivement ce film et cette adresse, afin qu'ainsi sous l'oeil des caméras, des associations et du public, ces criminels se "tiennent tranquilles" et permettent à ces anges gardiens et à l'association qui les aide de pouvoir agir et de sauver les derniers en toute sécurité...ou du moins sans que leur vie ne soit mise en danger.

Les "lodges" du zoo de la Flèche

Interview zoo de la Flèche France-2/tout-compte-fait/28 avril 2018

Le cirque du "bien-être" des animaux sauvages en captivité

Le cirque, le zoo et la captivité en questions...Et en réponses illustrées. Intervention de 10 minutes auprès de #députés et #politiques fin janvier 2019 avec #CAP pour expliquer la #ConditionAnimale en #captivité dans les #cirques, #zoos et assimilés. J'y évoque de façon illustrée l'ensemble des #TroublesComportementaux, #stéréotypies, #automutilations, etc; les origines de ces #pathologies et leurs multiples #conséquences physiologiques sur la #santé de l'#animal. Les origines, raisons et conséquences à ces troubles du #comportement, #pathologies et #lésions propres à la captivité, au #dressage, au #sevrage précoce, au nourrissage par l'homme, aux #maltraitances pour obtenir des #numéros #ContreNature, c'est à dire contraires à a physiologie te la biologie de l'animal. #CodeAnimal #LesPisteursDeCirques #CelinePaterre #FranckSchrafstetter #30MillionsAmis#ConvergenceAnimaux Politiques #FrançoisDeRugy #NicolasHulot #MinistèreDeLaTransitionsEcologiqueEtSolidaire #Ministère #OIE #ANSES #BornFree #trafic #CACH #JulieLasne #CommissionMinistérielle #GerardLemaire #AllainBougrainDubourg #BrigitteBardot #LFDA #LouisSchweitzer #LoïcDombreval

Cirques: Quand la captivité provoque la mort

Interview "I am vegan TV": Qu'attend la France pour rejoindre les 42 pays qui ont banni le cirque avec animaux, et ainsi mettre fin à la souffrance des animaux, à leur mort précoce et à l'impunité sur le trafic d'animaux ?

Du #Cirque à la #Chasse en boîte & From #Circus to #CannedHunting

Cette vidéo traite des liens entre la Chasse en boîte et le Cirque, tant dans leur approvisionnement en bébés fauves et en espèces plus originales (lions blancs,...), que dans le sort réservé aux fauves /lions qui ne conviennent pas ou plus (âgés, difficiles) à l'entraînement pour le cirque...

Tirs de loups: Une mesure absurde

Interview "I am Vegan TV": Le tir de loups est une mesure absurde

Les chasseurs dérégulent plus qu'ils ne régulent

Interview "I am Vegan TV": Quand j'entends l'argument de régulation des espèces avancé par les chasseurs, je ne peux que constater au contraire une dérégulation de la biodiversité, et regretter les lâchers et le nourrissage de sangliers.
Wolf / Loup Otter / Loutre Wildlife field & expeditions
66666666666666666666666666666666666666666666666666666666666666666666666666666666666666666666666666666666666666666666666666666666666666666666