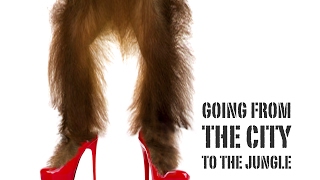 GOING FROM THE CITY TO THE JUNGLE
GOING FROM THE CITY TO THE JUNGLE

GOING FROM THE CITY TO THE JUNGLE #Julie#Lasne #Wildlife #Expeditions&Adventures©
Wildlife Expeditions

Wildlife Field Expeditions Ethology / Sciences du Comportement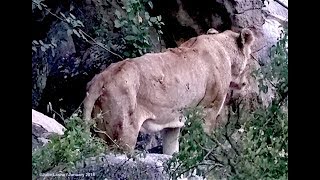 HIDDEN DEATH IN KRUGER PARK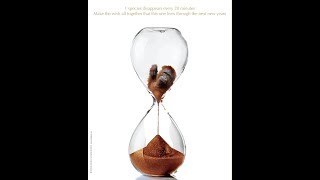 An injured sun bear for the dishes in Borneo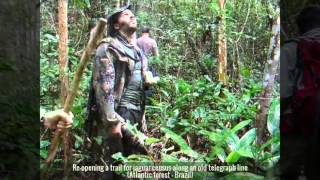 Expedition For Jaguar & Tapir Conservation in the Atlantic Forest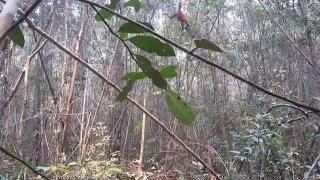 Wild baby&mother orangutan
HIDDEN DEATH IN KRUGER PARK

Hidden Death Sicknesses are devastating Kruger Park...After distemper fever, anthrax, TB is still killing lions...

An injured sun bear for the dishes in Borneo

Expedition For Jaguar & Tapir Conservation in the Atlantic Forest

I belonged to this scientific expedition field research to conduct a census and monitor the population of jaguars (endangered) in the Atlantic forest. My work is to collect data (GPS, maps ...), locate tracks, place and inventory camera traps to identify them, and discuss with local populations affected by predation on their cattle to establish a conservation strategy involving the whole community.

Wild baby&mother orangutan

Endangered wild baby&mother orangutan in the forest of Borneo, some of the last survivors of deforestation and replacement by the palm oil trees industry. I was there to process to behavioral observations and to monitor the distribution, population status and ecology of the forest's flagship ape species, mainly the endangered orangutan (Pongo pygmaeus), southernBornean gibbon (Hylobates albibarbis) and the clouded leopard in the Sabangau Forest.
Ethology

Ethology / Sciences du Comportement Wildlife Field Expeditions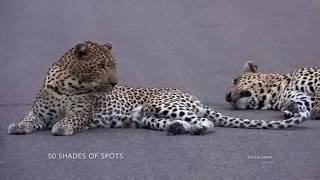 Leopards' sex tape in Kruger Park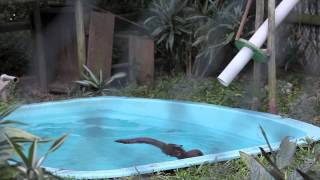 Implemented result of my dissertation on Neotropical otters with IUCN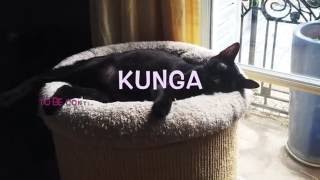 Kungha, the panther who go back to cat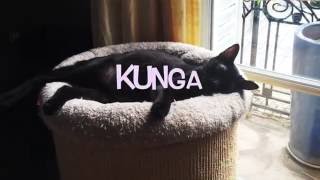 Kungha, La panthère noire redevenue chat
Leopards' sex tape in Kruger Park

Leopards mating on January 2018 on H1-1 to Pretoriuskop before S65. Observing animals behaviors, these 2 leopards invite us in their bedroom at several occasions. We met them first at 4:30 AM running after each other to mate on rocks where a sick lioness chase them. It seems that ...They followed us and 3,5 km later and at the end of dawn at less than 5 meters from our car, alone in silence,engine switched off, they shared with us

Implemented result of my dissertation on Neotropical otters with IUCN

A Fish Pipe to reduce stress & stéréotypies Project realized in a IUCN center in Brazil to reduce stress effect and stereotypies on neotropical otters/lontra longicaudis parte de um trabalho de observacao de comportamento animal nas lontras em cativeiro do Instituto Ekko Brasil/Projeto Lontra

Kungha, the panther who go back to cat

Kunga is a femelle cat rescued by the RSPCA \"Respectons\". This video shows the behavioral approaches used in this RSPCA by me that I have applied with this wild cat, Kunga. She was rescued from a small appartment of 30 m2, where she was starved and beaten among 35 other terrorized cats. It takes more or less 2 months to turn this black panther into a cat again, to be well-balanced, to teach her to feed normally, to learn to play and to be touched, petted and cared. She\'s living in our foster family waiting to be adopted by real cat lovers with one of her kitten buddies. #cat#RSPCA#Paris#France #chat

Kungha, La panthère noire redevenue chat

Kunga est une chatte sauvée par l\'association de protection animale\"Respectons\". Cette vidéo montre différentes approches comportementales utilisées avec elle, pour que de chat sauvage elle redevienne un chat \"domestique\". Deux mois auront été nécessaire pour que ce chat adulte retrouve son équilibre, réapprenne à manger en quantité normale sans être malade, réapprenne à être approchée, touchée, caressée, soignée sans attaquer et à jouer sans être terrorisée. Elle vit dans notre famille d\'accueil en attendant d\'être adoptée avec un de ses copains chaton. #cat#RSPCA#Paris#France #chat